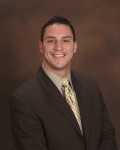 Michael Cymbala, Coltrain Funding Group LLC-Senior Solutions Network
Michael Cymbala
Coltrain Funding Group LLC-Senior Solutions Network
140 Fell Court
#202
Hauppauge, NY 11788

Phone: (631) 851-4420 x316
Cell: (516) 233-5776
Email: mcymbala@coltrain.com
Website: www.coltrain.com/mcymbala
---
Social Media
Blog:
Twitter:
Facebook: https://www.facebook.com/pages/Michael-Cymbala-Mortgage-Planner/566104730169915?ref=hl
LinkedIn: https://www.linkedin.com/profile/view?id=239676652&trk=nav_responsive_tab_profile

---
At Coltrain-Senior Solutions Network Michael offers advice in all areas of residential home loan financing. Whether if it is a refinance; purchase or reverse; we originate and obtain financing with a properly structured mortgage for you!
—-
What is Michael's role as a Mortgage Planner?
———-
Michael structures a client's debt in an environment that takes into consideration the client's liquidity, safety of principle, cash flow needs today and in the future, income tax ramifications, and investment strategies. Michael works with a client's other trusted advisors (their real estate agent, accountant, financial planner, attorney and insurance professional) to ensure that the loan they choose is SUITABLE, not just one that is ELIGIBLE to obtain.
———
Michael takes his Mortgage Planners role of Equity and Debt Management very seriously. He recognize that most people have significantly more debt than liquid assets, and that there are tactics and strategies that clients can use to harness the power of a mortgage to create wealth by using their home as a financial tool. By building a plan that focuses on both assets and cash flow, Michael can have a significant impact on a client's net worth.