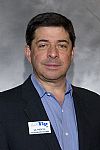 Gil Puentes, Bridge Communications Corp
Gil Puentes
Bridge Communications Corp
1225 Franklin Avenue
Suite 325
Garden City, NY 11530

Phone: (516) 599-6900
Cell:
Email: gil@bridgebusiness.com
Website:
---
Social Media
Blog:
Twitter:
Facebook:
LinkedIn:

---
Bridge Communications Corp. is a  20 year old communications consulting firm  that is an authorized agent for every major phone carrier and cable company in the US . We provide savings and management solutions for commercial voice, data, high speed Internet.
We specialize in getting our clients the most competitive rates for their communications expenses.  Because of our relationships with the major carriers we can truly recommend what is best for your business.  .
Let us offer your company a complimentary cost savings analysis of your current communications picture.  Again there is NO CHARGE for our service and of course there is no change in phone numbers, quality of service or calling procedures.
We routinely  reduce our client's  current expenses by an average of 20% to 40%.a month.